Digital Contracts
This includes the entire procurement process internal approval and entering into contracts with external parties (e.g. NDA, collaboration agreement, etc.)
Current Situation:
Like many of our customers before they switched to the signature portal, you may recognize yourself more or less in one of the following points. A few example scenarios are:
Offer/Quote
Internal contract approval or recommendation for awarding contracts
Contracts such as procurement, purchase orders, sales contracts, leasing contracts, etc.
In most cases, many days tick by from the procurement order or contract approval to the actual signing of the contract. If one of the colleagues who has to approve something is on holiday or simply does not have time, the whole subsequent process is delayed, and often those involved only realise too late that there is a delay somewhere. Our promise: With our signature portal, you not only simplify your procurement and sales process, but also accelerate it many times over.
Overview
Quick contract and approval process
Compliant audit or revision logs across the entire workflow
Mobile, global and flexible: working from home or at the airport
Automate your workflow - integration via convenient APIs or plugins
Keep an overview of which step the workflow has reached at all times
Reminder functions in case the workflow gets stuck
Substitution arrangement (e.g. in case of holiday or illness)
Regulation of the visibilities per document (exactly who is allowed to see what) and constant control of which document is in which step.
White Labeling: We design a process for you that is perfectly tailored to your conditions
High-quality corporate recognition by external parties through customising and brand awareness
The end-to-end electronic contract process:
You create a workflow for yourself that maps both the internal approval process (i.e. the approval of a specific procurement order, for example) and the actual contract that you then complete with an external company.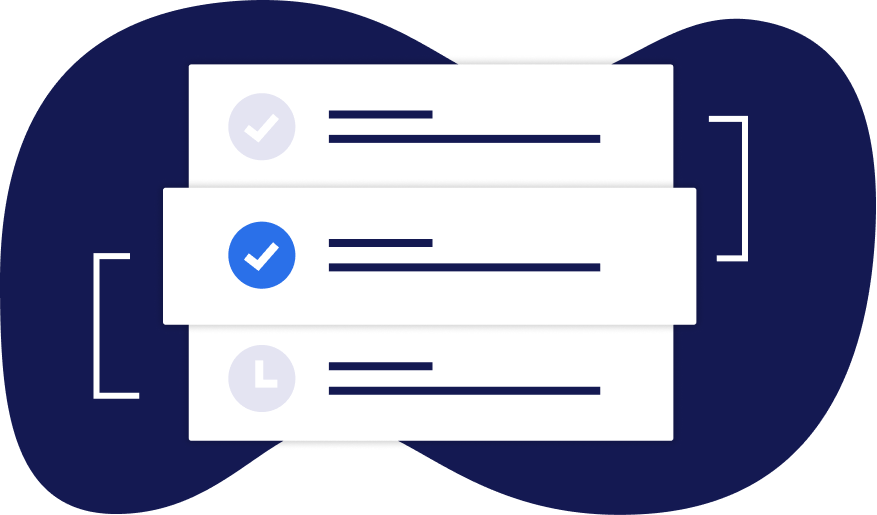 Quick contract and approval process
There is no longer an analogue folder and analogue paperwork. Nothing is sent back and forth by post any longer. Your colleagues check, sign and approve - completely digitally and legally secure. Several documents need to be signed in one step? No problem, our batch signature can help you!
Create templates for recurring processes
You will be informed by e-mail if there is something to sign
A workflow or template centrally regulates which actions are necessary in which scenario, e.g. which signature level must be used, etc., so that your colleagues are guided comfortably through the process.
High-quality and legally compliant corporate branding
Delayed analogue contract approvals lead to frustration on all sides. With the signature portal you can offer the company which you want to enter into a contract with the contract which they should counter sign on the very same day.
Website of the signature portal is completely customisable/white-label-capable, so that not only your logo is used, but much much more.
Personalise the content and look and feel of the emails that colleagues and external parties receive.
Add notes that only the specific person addressed sees, or a note that everyone in the workflow sees
Include documents in the workflow that are only informative in nature, such as general terms and conditions.
Fulfil the written form requirement or configure yourself an approval process that precisely meets your evidence value and security requirement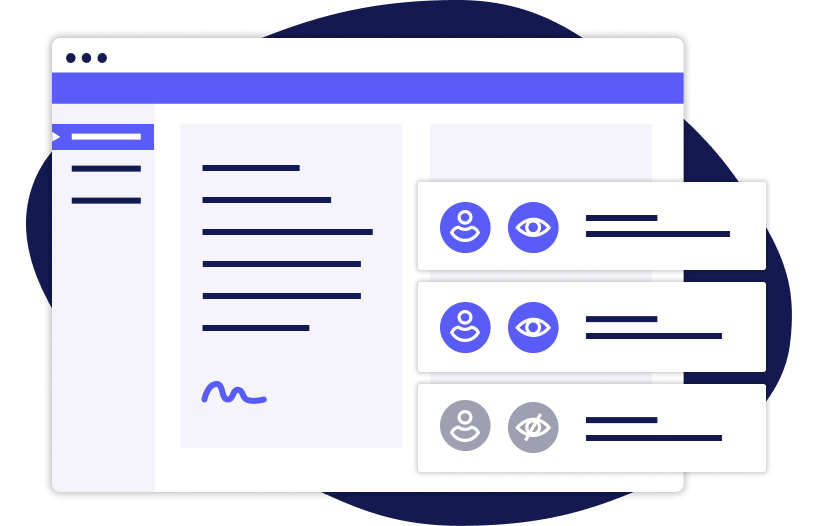 f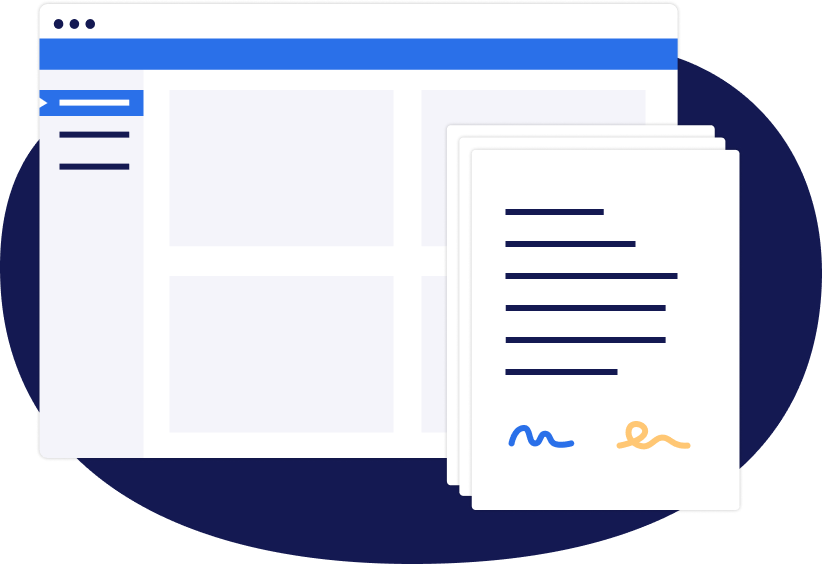 Integrate the signature into all your processes
Start workflows from within your application with a modern API
Set the signature positions (visible signature) via AI, keywords or signature form fields (Adobe standard);
Save signed documents automatically in your CRM, DMS or simply in the file system.
Internal colleagues log on to the service at the portal with their usual company credentials, e.g. through an AD or Azure connection. SSO can also be used
External contract participants can also sign without registering by using a simple signature link. However, it is possible to activate a registration for external parties.
Security

You decide where your signature portal should be run: On your own server or in the data centre of your choice or as a managed cloud operated by us for you, so you don't have to worry about the fuss of running it.
More
Data is encrypted during transmission and storage.
The latest security requirements of the BSI and the OWASP are always taken into account.

You specify how long data and files are stored or when something has to be deleted.