It depends on your workflow and your data as well as on (legal) requirements which method meets your requirements best
In general the Signature Act (SigG) differentiates between:
Simple electronic signatures. They can, for example, be used for so-called informal agreements, i.e. agreements which were voluntarily written down and signed for the purpose of proof.
Advanced electronic signatures. In case of a legal dispute it must be verified – here as well as for the simple electronic signature – that signature and identification feature (e.g. personnel number).
Qualified electronic signatures. These are the only signatures which can be used to replace the legally required written form for specific documents
Advanced electronic signatures
For so-called informal agreements, i.e. agreements which do not need a written form according to law, it is possible to use simple or advanced electronic signatures. In cases for which legal and lawful requirements exist, a qualified electronic signature must be used.

The invaluable benefit of an advanced signature: You might not have signature card or card reader always with you. Modern mobile devices like tablet or smartphone generally do not offer the option to connect the card reader with the device. Thus, both types of electronic signatures have a right to exist.
Qualified electronic signatures
The qualified digital signature replaces the handwritten signature and enables a clear assignment of creation or processing of a document to the specified authorized and responsible person.

This prevents illegal manipulations (which are often not recognizable at first glance) of the document. Decisions, editing and changes are documented and can be traced.

This way the signature on the document cannot be transferred to another document. Any changes of the document's content will be noticed. Furthermore, with the electronic mapping of the workflow you guarantee the proof of a specified (maybe mandatory) sequence of steps. Additionally, the electronic processing of business transactions can save time and money, last but not least due to the elimination of paper filing.
Qualified electronic signature versus advanced signature
The qualified signature requires a PIN and a signaturecard as well as a card reader. For the advanced signature a software certificate is used. Multiple signatures which are, for example, required for approval processes with several decision-makers are also possible.
Multiple signatures
Multiple signatures are also used, when a group of employees must confirm the acknowledgement of certain documents (e.g. SOP's which are always valid for a defined group of employees).

This is particularly interesting for the use in Quality Management.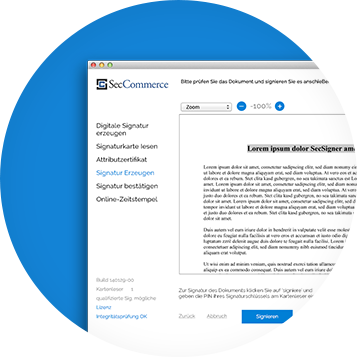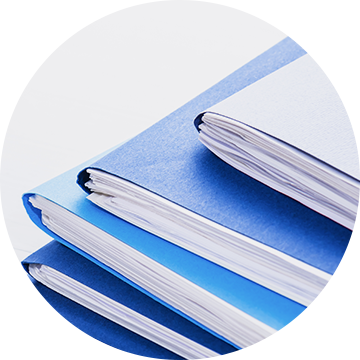 Batch signatures with multi-signature card
Apart from signing single documents, the batch signature is an option for signing a certain number of documents. For the individual signature the document is shown in a viewer. This way the signatory can view and verify the content. For signing the document PIN or password must be entered.

When talking about batches of documents which must be signed , a signature for each document would take too much time. For those batches a batch signature would be used. Each batch of documents is clearly defined. The employee can verify the documents in the batch before the signature, either completely or as random check.After verification the signature is only entered once for signing the complete batch. This requires a multi-signature card which can be received via registration at a trust center.
Automated signature on server side as well as time stamp generation and verification
By this signatures are meant which are centrally generated on the SecPKI server with our without user intervention. Read more

The eIAS regulation also mentions the remote signature. This means that the signature is generated on a remote server, respectively HSM. Read more