SecSigner 5
SecSigner creates digital signatures and thus enables – especially in the context of SecCommerce SecPKI workflow – legally binding contract conclusions without media discontinuity (i.e. 100% paperless).
The qualified individual signature is used e.g. for signing PDF documents and for invoice release.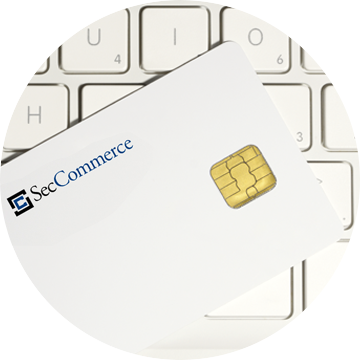 SecSigner developer package Java, Mac OS X, Linux
SecSigner-API.javadoc, libraries for trial invocation, e.g. C# and C, JNLP/Webstart files, and more
Learn more
SecSigner Dev
The following SecCommerce employees are authorized to sign deliveries of SecCommerce products:
Tilo Kienitz, Antonio Guerreiro, Tobias Tiedt, Joschka Wollner
Troubleshooting / error handling
Error message: Can find neither registry key Software\JavaSoft\JRE nor Software\JavaSoft\Java Runtime Environment.
When you receive the above mentioned error message, please install the 64-bit Java VM. You can find it on http://java.com/
Please click then on "Free Java Download". On the following page please scroll to: "You have not got the correct operating system?"
Next to it please click on "See all Java Downloads" and start the download of "Windows Offline (64-Bit)".
Error message: Cannot find seccommerce.secsigner.ext.SecSignerMain class
The error "Cannot find seccommerce.secsigner.ext.SecSignerMain class" can occurs with Java 9. Java 9 obviously requires a specific Windows DLL, which is, however, not included in the delivery. This DLL is included in "Microsoft System CLR Types for SQL Server 2017". Microsoft provides them as download in the "Microsoft® SQL Server® 2017 Feature Pack", which you can find on https://www.microsoft.com/en-us/download/details.aspx?id=55992
Click on "Download" and choose from the given file list "x64\SQLSysClrTypes.msi". Then click on "Next". After the download start the installation.
If done so the SecSigner should start.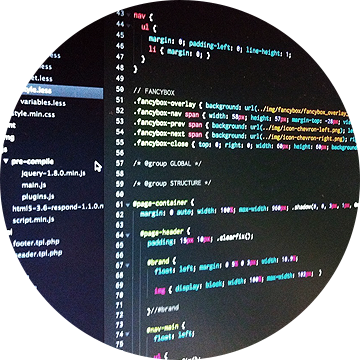 SecSigner developer version and SecSigner Webstart
Reason for the new request before the download
As of now we require for the download of these files a short description of the intended use scenario. The reason for this is that SecSigner was unfortunately frequently used in the past for replicas of our products which were subject to charge.
This also led to numerous support requests from customers who were unsatisfied with the replicated products as the used version was incorrectly integrated which caused errors and problems.
We want to prevent this now right from the start. With a submitted description of the use scenario we can provide important advice for the use or the products. Thank you very much for your understanding.

SecSign ID
With SecSign ID you get a highly secure and convenient two-factor user authentication using a smartphone. The basis is a PKI (Public Key Infrastructure). The used challenge response procedure is based on asymmetric encryption with 2048-bit key pairs.
You can download the SecSign ID two-factor authentication app for free via the following links: